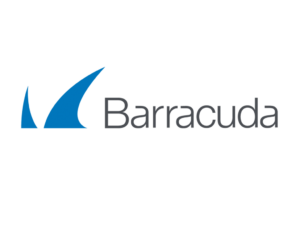 Barracuda Backup and Disaster Recovery
Overal op voorbereid met Backup & Disaster Recovery van Barracuda, natuurrampen en andere onverwachtse grote rampen kunnen een vernietigend effect hebben op een bedrijf en de mogelijkheid deze voort te zetten. Bedrijven vertrouwen meer en meer op technologie en data voor een zo efficiënt mogelijke bedrijfsvoering.
Wat is Disaster recovery?
Een disaster recovery plan, ook wel een business continuity plan of bedrijfsproces rampenplan, beschrijft hoe een organisatie om gaat met mogelijke rampen met betrekking tot ICT-producten en de data die hierin mogelijk staat opgeslagen. Een ramp of een andere gebeurtenis is desastreus, omdat in zo'n geval voortzetting van de essentiële processen geen doorgang kan hebben. Om die reden is het dan ook van groot belang om een disaster recovery plan, of herstelplan, te hebben.
Een herstelplan bestaat uit voorzorgsmaatregelen die genomen worden om de gevolgen van een mogelijke ramp te minimaliseren en stelt een organisatie in staat de meest kritische functies snel weer op te starten. Doorgaans bevat een disaster recovery plan een analyse van de bedrijfsprocessen die stabiel moeten blijven.
Geen Disaster Recovey Plan: de gevolgen
Het ontbreken of niet aanwezig zijn van een DRP binnen een organisatie is een groot risico voor de continuïteit na een calamiteit.
• 93% van de bedrijven met een significant dataverlies zijn binnen 5 jaar failliet (Gartner).
• 90% van alle bedrijven die een ramp overkomen zonder een DRP (Disaster Recovery Plan) gaan binnen 18 maanden failliet (PWC).
Hoe kan BlackIP u helpen?
Barracuda is een wereldspeler als het gaat om backup oplossingen. We maken graag een afspraak met u om de Barracuda oplossingen toe te lichten.
Backup Online; is onze software-only oplossing die verder gaat dan het beveiligen van bestanden en mappen (folders). Het levert een veilige hybride, lokale en cloud, backup diensten. Dat flexibele en uitgebreide gegevensbescherming biedt, aangevuld met een eenvoudige prijsstructuur en een gecentraliseerd beheerportaal. En dat voor een onbeperkt aantal apparaten en onbeperkte local storage.