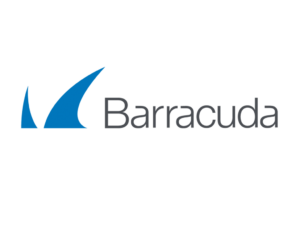 Barracuda Data Archiving, Data Retention & Data Compliancy, altijd goed geregeld
Barracuda archiving, retentie comliancy oplossingen voor het registreren en bewaren uw gegevens veilig en zonder risico van wijzigingen of verwijdering. Tevens worden de vereisten voor e-mailopslag verminderd terwijl de productiviteit van de gebruiker wordt verhoogd. De oplossingen zijn eenvoudig te implementeren en te beheren, ze helpen u te voldoen aan veeleisende nalevingsvereisten en snel en eenvoudig te reageren op eDiscovery aanvragen. Archiving, Data Retention & Compliancy perfect geregeld!
Integreer de oplossingen van Barracuda met alle op standaarden gebaseerde e-mailservers, zoals Exchange, Bovendien zijn deze ideaal voor cloudservices zoals Office 365 en Gmail. Gebruikers kunnen gearchiveerde berichten direct openen, zoeken, ophalen en exporteren met elk apparaat, on-site of onderweg.
Archiving, Data Retention & Compliancy door Barracuda
Eenvoudig in te stellen en te beheren
Meerdere cloud- en on-premises implementatieopties
Verlaag opslagkosten en elimineer PST-bestanden
Eenvoudige eDiscovery en compliance
Altijd en overal toegang voor eindgebruikers
Benieuwd geworden naar de archiveringsoplossingen van Barracuda en wilt u er meer over weten? Neem dan contact met ons op.